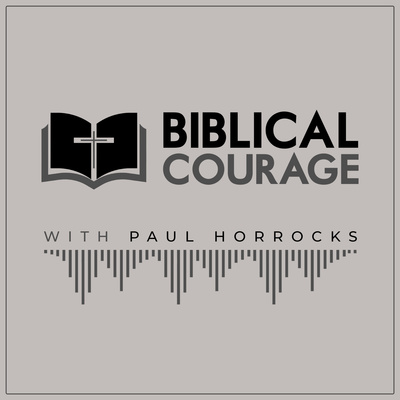 Dr. Lee Brand is Vice President and Dean of the Seminary, Chairman, and Professor of the Department of Practical Theology at Mid-America Baptist Theological Seminary. Lee discusses the courage of John the Baptist and what Christians can learn from him.
Dr. Lee Brand Jr. grew up in Nettleton, Mississippi. He received the call to preach and preached his first sermon at Good Hope M.B. Church in Shannon, Mississippi, just prior to graduating high school in 1997. After earning his Bachelor of Science from Mississippi State University, Dr. Brand then went on to earn his Master of Divinity at Mid-America Baptist Theological Seminary. He served as Senior Pastor of Beth-el Missionary Baptist Church in Starkville from 2002-2019, overseeing much of its growth and ministry development, including campus outreach at Mississippi State and missions partnerships in the Philippines and Uganda.
Dr. Brand has worked in convention positions with the Northeast Mississippi Baptist Congress and the Whitefield District Association. He has also served his community. In 2010 he was appointed to the Starkville School District Board of Trustees and was selected as a chaplain for the Starkville Police Department.
In December of 2013 Dr. Brand earned the Doctor of Philosophy degree from Mid-America with a concentration in Practical Theology and minors in Theology and New Testament. His teaching experience includes an adjunct professorship at East Mississippi Community College and assistant instructor at the Starkville Extension of New Orleans Baptist Theological Seminary.
Dr. Brand was blessed to marry his beautiful wife Tiffany in 2003. They have five wonderful children: Tre', Megan, Avery, Micah, and Matthew.
To learn more about attending Mid-America or support the seminary, visit mabts.edu.
To sign up for the Biblical Courage newsletter or support the podcast, visit: https://biblicalcourage.com/
—
Support this podcast: https://anchor.fm/biblicalcourage/support